Why Spa Holiday?
Are you planning a spa holiday or a luxury spa treatment? Top Travel Tips explore why, and where to go on spa vacation. Part of the reason we go on holiday is to get away from it all - to relax and rejuvenate our body and soul. Retreat holidays offering spa treatments are therefore getting increasingly popular.
Spas have been part of relaxation and healing in many cultures for centuries. Today spas emphasize more on the wellbeing factor and include specialized spa centers in hotels and health clubs that offer luxury and pampering treatments for rest, relaxation, and rejuvenation.
Why Go On A Spa Holiday?
There can be many good reasons to go on a spa vacation. There are few holidays more relaxing, offering quality "me-time" and pampering. That is a good enough reason for most of us.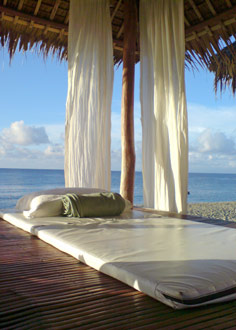 Spa vacations can also be part of our health and beauty regime, i.e. relaxing, eating healthy food, and exercising. They are especially effective for those wanting to kick start new and healthier lifestyle, e.g. weight loss spa vacations.
Spa treatments are sensual and romantic experience so no wonder why they are so popular with honeymooners... and other romantic couples.
Spa vacations are also getting increasingly popular with families with kids. Facilities specializing in families offer combination of spa treatments and resort activities.
This gives the adults the opportunity to recharge their batteries in the spa or gym while their children participate in supervised activities. Most family spa resorts offer babysitting for the youngest children and introductory spa services for the teens.
Spafinder is a global spa and wellness resource and is dedicated to help find establishments, experiences, and information that promote the well-being of body, mind, and spirit and to inspire them to lead a healthy lifestyle. Whatever your reason is to go on a spa vacation, Spafinder can help you finding the best spa treatment or holiday for your needs.
Who Goes On Spa Holidays?
There are spa treatments and spa holidays available to suit everyone, even pet owners, and nudists. Below is an example of spa vacation for the following types of visitors:
Adult only spa breaks
Adventure spa holidays
Bridal parties
Couples
Solo travelers
Families with kids
Men
Nudists
Pet owners
Honeymooners and romantics
Seniors
Teens
Winter sports enthusiasts
Where To Go On Best Spa Holiday?
You can go on a spa holiday anywhere you want in the world, the quality and cost however does vary greatly.
Europe has a long history of spas and they are still important part of the culture in many European cities. Popular locations for spa breaks in Europe include London, Paris, and Madrid but you can find excellent spas in most European countries.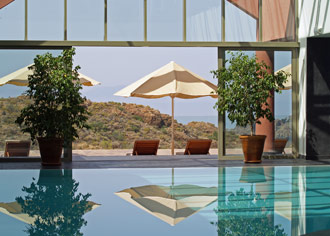 Spas are also prevalent in North America and popular locations include New York, Las Vegas, Los Angeles, and Miami.
Spas are also popular in warm and sunny destinations, like the Caribbean and Mexico.
Maybe the most abundance of quality spa is nonetheless to find in Asia. The facilities tend to be of high caliber and the service level outstanding.
You can even sail the oceans while in a spa... many cruise lines offer full spa treatments on-board.
Spa Treatment As Surprise Gift
Why not surprise your loved one, a friend who has it all or someone who has done a good job, by giving them spa treatment as a gift. This is a practical gift, which will not go unnoticed or forgotten.
You can buy gift vouchers online, which they can then use to buy spa treatment at over 5.000 treatment centers around the world. The way this works is that, you purchase a spa gift certificate voucher online. You can then choose from having the vouchers sent by post, print it out yourself or send it by email.
This is a very easy and convenient way to surprise someone close to you.
Does Spa Holiday Cost A Fortune?
There are many different spa treatments available to choose from and most spa holidays you can tailor to meet your individual requirements. That is, your spa treatment package can include as much or as little as you like. You can get all inclusive first class spa holidays in luxury locations or standard accommodation with some carefully chosen spa treatments.
The price varies greatly, it depends on many things, like the quality of the facilities, the number of treatments on offer, the country your spa is located in, etc.
As always... if you plan and are flexible, then you can often find amazing spa offers.