Do You Need Travel Insurance Policy?
The answer is yes, you do need travel insurance policy if you are travelling. You might be willing to take the risk that nothing happens to you while travelling, which luckily is more likely than not. We are sure you could easily use the money on something else, something more interesting or fun. Our advice is don't.
Saving money by not taking a travel insurance is not real money saving, if something goes wrong you could end up with big financial loss - taking the risk is just not worth it.
You could even say... if you cannot afford travel insurance, you cannot afford to travel.
Why You Need Travel Insurance Policy
Your travel insurance protects you and your family, as well as your investment in the trip.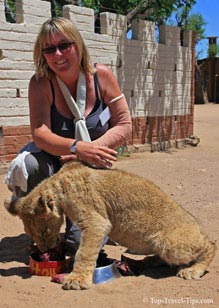 Travel Insurance Is Essential
When Travelling Abroad As We
Have Discovered Ourselves
People sometimes have to cancel or interrupt their travel plans due to some unforeseen circumstances, e.g. due to illness or accident. You might only lose your nonrefundable pre-payment if this happens before your trip (which can though be substantial in some cases).
Becoming ill or having an accident while travelling can on the other hand result in major financial loss if you do not have adequate international travel health insurance in place.
Comprehensive travel insurance covers you for all kinds of unforeseen incidents while travelling, e.g. if you become sick, injure yourself, have to cancel your trip, miss connection flight, lose your luggage, etc.
That is why you need travel insurance policy... even though we all hope you will never have to use it.
Top Travel Tips insurance articles will help you to find the cheapest and best travel insurance for your needs.
Travel Tips Articles In This Section
How To Find The Best Travel Insurance
Specialized Insurance Policies
What Is Travel Insurance Policy?
Travel insurance is an insurance that covers defined medical and other unforeseen expenses while travelling, whether in your own country or abroad.
In general terms, travel insurance should protect your holiday costs against adverse events such as cancellations, delays or other travel interruption. It should also reimburse medical expenses, the loss or damage of property and transit delays. You should also be compensated if you have to cancel or interrupt your travel, as well as if you need emergency medical treatment or medical evacuation while travelling.
Nb. the keyword is defined - not all travel insurance policies are created equal. It is crucial to read the conditions / small print carefully, i.e. to make sure you are fully covered for everything that you want to be covered for.
Understanding the insurance jargon will help when reading the small print.
What Should Your Travel Insurance Include?
Your personal circumstances and your travel needs should determine what the best travel insurance policy is for you and your trip. Most of us want at least the following three possible incidents to be covered.
The loss of prepaid travel cost if you have to cancel your trip before travelling
Protection for covering medical expenses and emergencies while travelling
The loss of property while travelling, i.e. lost or stolen
Our travel insurance guide offers you detailed information about what your travel insurance policy should include, what optional extras you might want to include and which items are most commonly excluded.
Finding Travel Insurance Policy
Tailored To Your Needs
Not all travel insurance policies offer the same coverage. They are often tailored to meet especially the needs of certain types of travelers.
You can usually save some money by taking out family travel insurance, i.e. rather than taking out individual insurance policy for each of your family member. We explain what you must have in mind when buying your family travel insurance.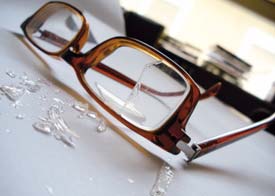 Breaking Your Glasses
When Travelling Is Very Inconvenient
If you are going on a business trip, then you need comprehensive business travel insurance. Your business insurance policy should cover both you and your company when you are travelling on business.
Even though we are healthier and fitter than ever, the possibility of needing medical assistance when travelling increases with age.
Many insurance companies charge senior travelers high premiums and exclude many common pre-existing medical conditions. Some even refuse to insure those over certain age. We offer practical advice on how to find the best travel insurance for seniors.
Cruise vacation is in many ways different from other holidays. If you get seriously ill on board a cruise ship in the middle of the ocean, you might require emergency air medical evacuation that can easily run into tens of thousands of dollars. This is why you need special cruise travel insurance, actually most cruise lines will not accept you on board without one.
Ski vacations include some additional risk of injuries (though no more than some other popular sports and activities). Comprehensive ski holiday insurance is therefore highly recommended for your skiing holiday.
Practical Tips
For Buying Travel Insurance Policy
You can take out single or multi trip insurance, the right one for you depends on how frequently you travel.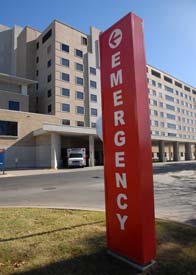 Travel Insurance Saves You
Money In Case Of Emergency
Single travel insurance covers you for the exact duration of your trip. While the multi trip insurance is an extensive continuous travel insurance policy that covers all your travels within a certain period of time, usually a year. We help you to decide which policy type is right for you.
You can buy your travel insurance from most travel agents, travel suppliers or directly from an insurance company. Just make sure you are comparing apple and apple.
You cannot look at the price only. You must compare what cover is included in the price and what the excess is. Travel insurance comparisons can be very demanding and challenging task, we will try to make it easier for you.
But what affects the price of your travel insurance? There are actually many things that can affect the price of your travel insurance, like your age, your health, where you are going, for how long you are traveling, how often you travel, etc.
Top Credit Card Travel Insurance Tips
Many credit cards offer travel insurance policy if you pay your trip with their credit card. Credit card travel insurance can be suitable for some people or for some trips, but is not suitable for everyone all the time.
Do check carefully exactly what the credit card travel insurance covers. If it does not cover adequately what you want covered, get more comprehensive travel insurance policy.
It is better safe than sorry... all the time.