How To Avoid Single Supplement
When Travelling Alone
Can you avoid single supplement when travelling on your own? Are there any practical ways so you don't have to pay it?
The Dreaded Single Supplement
The Extra Cost Of Travelling Solo
Single supplement is maybe the single most annoying thing when travelling on your own.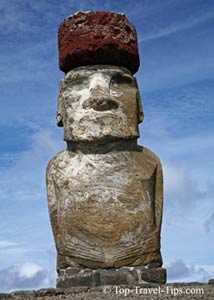 Tour operators, hotels and cruise lines often charge solo travelers a single supplement fee.
This is usually justified that the cost of providing the room is the same regardless of number of people occupying it, i.e. heat, light, cleaning, etc.
The single supplement fee can be from 10% and up to 100% so this can easily make a big difference cost wise for the solo traveler.
There are several solo travel tips that can help you avoiding the dreaded single supplement fee when travelling on your own.

Simple Ways
To Avoid Single Supplement
The obvious way is maybe to share a room with someone, but that might be easier said than done when you are travelling on your own! Some travel agents offer to match you with other solo travelers but that could be more risk than you are willing to take... what if you end up with someone that snores heavily or is just plain boring?
On the other hand, great lasting friendships can come out of this arrangement. We personally know two older ladies that shared a room like that and became close friends and enjoyed travelling together for many years afterwards.
Another option is to stay in a hostel that charges per bed rather than per room. This can also be good way to meet new people, usually other solo travelers.
There are also number of travel agents that specialize in solo travelers and offer a selection of packages where supplements don't apply.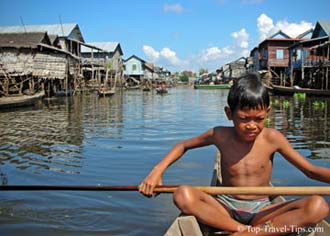 You could also avoid single supplement by either book really early or really late.
Sometimes super early birds get their single supplements waived for securing a spot - and often paying big deposit well in advance.
If you are flexible and ready to go at a moment's notice then booking last minute might be an option as most tour operators are eager to sell all available spaces and might be willing to drop the single supplement charge in order to do so. This is though risky strategy if you want, or have to be in special place at certain time.
Travelling off-season also increases the likelihood of getting the single supplement waived. Generally, booking very early or very late, and during the off-season of your location is your best bet to avoid single supplement when travelling on your own.
You will not get anything unless you ask for it, so to avoid the single supplement you must ask for it. Don't be afraid to ask your tour operator or hotel to waive the single supplement fee... or at least discount it. It might also help if you show willingness to negotiate, like offering higher deposit, or travelling on different dates.
For more solo travel tips have a look at the related articles listed below.