Travel Search Engines Or Travel Booking Sites
Which One To Use?
What is the difference between travel search engines and travel booking sites? Majority of travelers today use the internet to search for flights, hotels or car rentals online. However, not all of us are aware of the difference between the two.
Travel bookings sites work in a similar way as travel agencies. Many of them actually started as addition to already established high street travel agencies, but the online travel booking site has in many cases taken over as the core business.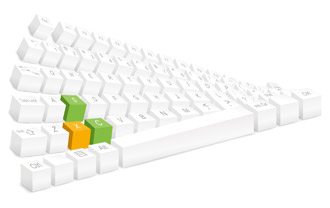 Travel search engines on the other hand are relatively new phenomenon as they base on searching the internet, some of the best ones are launched as late as 2005, or even later.
The key difference between the two is that travel search engines are search engines, like Google or Bing. They use search technology, often known as spiders, to visit websites of airlines, travel agencies, hotels, and car rental companies, and gather travel information that way.
They do not sell you the actual product, all they do is to present you with a list of prices from all the companies they have searched. If you like what they find, you will be sent to that merchant website where you make your actual purchase.
Travel booking sites on the other hand have established relationships with airlines, hotels and car rental companies. This means they are selling their products on behalf of their partners, if you find what you were looking for you buy directly from them.
The travel booking sites negotiate discounts with their partners. This enables them to offer good prices and special travel offers to their customers.
Why Use Travel Search Engines?
The travel search engines claim they can offer you better deals because they are not linked to any partner and are not selling you anything directly, i.e. their search is unbiased. They also claim they search greater range of merchants and therefore can give you greater choice.
The idea behind air travel search engine is that they search hundreds of air travel web sites and travel booking sites and present consolidated view of the what the market has to offer based on your search criteria.
The search engines robots search those hundreds of sites simultaneously and it only takes them seconds to give you their results. They save you time as you will not have to go into all the air travel web sites and search them manually.
They could also save you some money as they compare all the different sites and highlight the cheapest options. However, their search result is reliant on what exactly they search.
Some air travel search engines base their search solely on few airline fare databases. They might come up with good, even the best prices, but their search might not be as complete as one might think. These databases are dependent on the information they are supplied with, i.e. are all special offers included in the database or not? How many airlines and fares do they contain?
This is why some search engines have extended their search area and incorporated their own technology to search the internet and include more suppliers and fares. Some have even built robots or crawlers that search specific sites, just like a person would do. These travel search engines tend to search more sites, not only the big international travel providers but also some small local suppliers that might have some special deals on their books. This increases their changes of coming up with the best prices available.
There is no question that travel search engines are great phenomenon and will play an increasing role in the travel industry as their search engines get bigger and better.
They give you great overview of what is available on the market at any given time. This not only saves you great amount of time, it also makes you feel more confident to make a booking, i.e. because you feel you have seen what is on offer and chosen accordingly.
The price might be the best you can get, or at least likely to be competitive with what you could find by other means. Of course, there is still the chance that you might find something cheaper by searching yourself but realistically... how much time do you have to search for better price yourself? Will the possible price difference be worth it?
Why Use Travel Booking Sites?
When you use online travel booking site you are buying directly from the merchant, the travel agency.
This changes the relationship between the two of you, as you are their customer. This is why most travel booking sites offer customer support, often 24/7. Having access to a human travel specialist can be of great value when trying to navigate the complex "jungle" of different airfares and vacation deals.
Travel booking sites have established relationships with number of airlines, hotels and car rental companies. Due to their size or specialty, they can often negotiate good discounts with their partners and hence be able to offer the best price to you. You might be able to get access to those offers through some travel search engines, but it is not guaranteed.
So Which One To Use?
We at Top Travel Tips have used several travel search engines and travel booking sites for our travels over the years. We personally like to use them concurrently, i.e. we compare the results from few sites before making any bookings.
Why have we used several sites? Because different sites have different focus and strength, which means that one site is unlikely to give the best results all the time.
Word of caution though, too many options can leave you with no decision at all. You should try few different travel search engines and travel booking sites, and choose the ones that you feel represent best your travel needs.
Which Travel Booking Sites To Use To Find The Best Vacation Deals lists some popular travel booking sites and travel search engines with short summary of their services they offer and highlighting each area of specialty.
Top Travel Search Engines Tips
You should always compare prices between several travel search engines / travel booking sites before making any bookings. However, when comparing prices you must consider all cost, i.e. do not forget to add all taxes, fees and surcharges if they are not included in the price.
Sometimes prices between discount airlines and non-discount airlines can be little when all the extra charges have been added to the price.
You might also want to have our Air Travel Booking tips in mind when searching the for the best air travel deals. They include when to book your flight (early or late), when to travel (i.e. avoid peak periods, length of stay), how to make changes in your search criteria (i.e. extend your airport search), and more practical advice.