Hotel Travel Tips
Find The Right Hotel For You At The Right Price
These hotel travel tips will assist you to find the right hotel for you and your travel needs. Not all rooms are equal. You need to consider the room itself (size, bed, access to bathroom, etc), but also the hotel location, the service included, etc.
Few industries have been affected as much by the internet as the travel industry. The internet makes comparison between sellers so much easier and cheap travel deals are plentiful. You can check availability, prices, look at photos and read hotel reviews... all in the comfort of your own home.
Money Saving Hotel Travel Tips
How To Find The Right Room At The Right Price
You get what you pay for... is not always true where hotel rooms are concerned. You can pay very different amount for similar room offering comparable service and in as good location. You can even pay more for less quality room offering less service and in worse location.
These hotel travel tips should assist you in finding the right room for you... at the right price.
Last Minute Hotel Deals Or Early Bird Discounts
Most travel destinations offer many accommodation options for travelers but that doesn't mean they are all the right accommodation for you.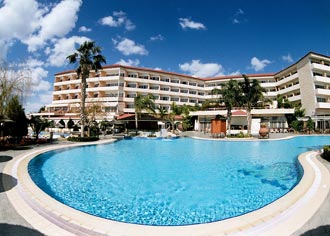 You are looking for a combination of factors that are important to you, i.e. based on price level, preferable location, star rating, what service you like to be included, access to transportation links, etc. There is limited availability of exactly those rooms in any travel destination.
Travel hotel booking sites recommend you to book hotel room sooner rather than later. That way you are more likely to find the hotel room you are looking for and at the best price you can get it for. The best priced rooms always go first - there is limited availability of affordable rooms in acceptable hotels.
Unless you leave your hotel booking until very late... sometimes prices go down at the last minute as the hotelier might be willing to drop prices to secure occupancy and you might get yourself a cheap travel deal. You might not get exactly the room you wanted this way but the compromise might still be well acceptable.
On the other hand if you desire to stay somewhere special, like at the Taj Lake Palace in India, at Four Seasons in Bora Bora, at Ritz in Paris or at Mandarin Oriental in Tokyo... then hotel travel tips recommend that you book your hotel even before you book your flight.
When You Travel Can Affect The Room Price
The best way to secure cheap travel deals and hotel accommodation is to be flexible about your travel dates.
Hotel travel tips recommend avoiding peak periods and peak travel dates if you possibly can, i.e. around Christmas, New Year, Easter, local festivals, school holidays, etc.
The length of your stay affects the price, the price per night should go down the longer you stay.
Different hotels offer different cheaper dates. Business hotels can be great choice for a weekend away as they tend to lower their prices over the weekends... when business travelers try to stay home. Other hotels might be full every weekend and therefore lower their prices during the week.
More Money Saving Hotel Travel Tips
Hotel travel tips consider secret hotels as one of the best kept money saving travel secret. Some hotel booking sites offer secret hotel deals and they can be amazing, you can get up to 70% off quality brand hotels in destinations all over the world. They are called secret hotels as you will not be given the name of the hotel until after you have completed your booking.
However, you will know in which area they are (e.g. near Marble Arch, London) and get all information about the hotel amenities. You can rest assure that they are all top branded hotels, like Ritz Carlton, Hilton, Doubletree, Sheraton, etc. Secret Hotel Deals allow you to get top hotel accommodation at great price... saving you lot of money.
The can be little price difference between single occupancy room and room that accommodates more people. Therefore, if you are willing to share a room with other people - and you have access to suitable people to share a room with... then you could save yourself considerable amount of money.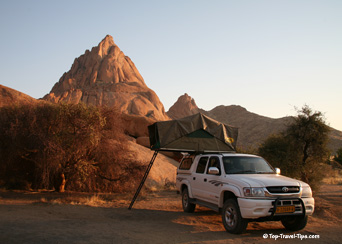 Showing up without a booking can be risky, especially during peak season and in popular travel destinations. You can though usually find a room, but sometimes it's not the room you want nor at the best price. Most hotel owners however prefer occupied room to empty room... even if it means offering last minute hotel deals.
Hotel travel tips recommend to negotiate, do not be afraid to ask for special rate. In the worst case scenario you won't get it but you will definitely not get it if you don't ask. You are likely to be positively surprised how often you will get a discount if you only ask for... remember the hotel room is a fixed cost to the owner, any price gives him something towards that fixed cost.
You might be entitled to discounted rate anyway, e.g. many hotels offer discounts for senior citizens. There can also be special corporate rates and family rates.
Many hotel chains offer discount if you are a member in their loyalty scheme. Various membership clubs also offer discounts with their partners. It could be your local supermarket loyalty scheme, your credit card company, your award travel point scheme, etc. Hotel travel tips recommend always checking if you qualify for any special rates prior to making any travel bookings.
Remember shopping around is always the best money saving hotel tips you can get and most likely to secure you the best cheap travel deals. Always seek out and ask for special rate - whether you are booking in advance, last minute or just showing up.
Practical Hotel Travel Tips
There are few more travel hotel booking tips you should have in mind before making any travel booking.
Hotel travel tips recommend always reading hotel reviews before making any travel hotel booking. Hotel reviews are as good as they are many, you should always read them with your "common sense" glasses on. Fake positive hotel reviews, i.e. made by the owner, are not unheard of even though all serious hotel review sites take measures to eliminate them. The same applies about negative hotel reviews... competitors might be behind them.
Majority of hotel reviews are though from travelers like you and me. Different travelers have different views and expectations. You must bear that in mind when reading these hotel reviews.
Noisy hotel location, leaking pipes, old and dated interior and sunbathing area without any sun after midday... are typical hotel review comments that you would like to consider prior to making up your mind about making a booking or not. That some traveler didn't like how the eggs were cooked at breakfast or the color of the room holds little value for you as accommodation travel tips... unless you are sure you share their taste.
Do read hotel reviews prior to making any travel hotel booking, but remember to read between the lines.
Hotel travel tips remind you always to read the small print for your booking. Make sure you know what is included, and what is not. Find out if breakfast is included or not and when the check-in and checkout times are. Read the cancellation conditions, etc.
Be careful not to exceed the checkout time unless getting permission to do so in advance. This is usually allowed if the hotel is not fully booked the following night - but if you don't get permission you could end up with being charged for extra night.
Same applies if you do not cancel your reservation within the cancellation period, then you might have to pay for the first night of accommodation. Hotel cancellation policies vary greatly so hotel travel tips remind you always to check it when making your travel hotel booking.
Finally, always bring a hard copy of your hotel booking with you. It can be vital if any problems or dispute arise.
Top Hotel Travel Tips Story
We like to move between different places when we are on holiday, rather than staying in one place during the whole trip. This means we usually do not book* hotel accommodation in advance, we just turn up without a booking. That usually is not a problem even though sometimes we have had to pay more this way or not gotten exactly the accommodation we had hoped to find.
Travelling this way gives us more flexibility, if we find a place we really like we can easily stay for extra day or two. The same applies if we do not like it... then we just move on.
When travelling like this we try to vary the accommodation we stay in. If it is just one night stopover then we just book something cheap and simple. There is no need to pay for a swimming pool when arriving late at night and leaving first thing in the morning.
Most of the time we look for something clean, practical in good location in the medium price range but once in a while we treat ourselves to some really special accommodation.
This way we save money some nights while spending more other nights. Overall, we get better accommodation than if only looking for cheap travel deals but at lower price than if we were only staying in more up market places.
* We usually book our first few nights in advance, i.e. when arriving in new country