What Should Best Travel Insurance Include?
The best travel insurance for you and your trip should be based on your personal circumstances and your travel needs.
There are many different kinds of trips and holidays available and there are specialist travel insurance policies that cover the whole range.
You can take out insurance for skiing and other winter sport trips, extreme sporting holidays, backpacker excursions, cruising, around the world travel and gap year travels. There are also special policies for students, women travelling alone, business travelers, seniors, families, etc.
You must be careful when making travel insurance comparisons, i.e. make sure you are comparing apple to apple.
It is important not only to compare the price, you must also compare what cover is included in the price.
Read the insurance terms and conditions carefully, be sure you know what you are covered for and what you are not covered for. Also, make sure you know what the insurance excess is.
Our Insurance Jargon Tips will help you to understand the insurance terminology.
What is included in a standard travel insurance policies can vary but the following items are normally included in all best travel insurance policies.
Financial Loss If Your Trip
Is Cancelled Or Delayed
The best travel insurance should cover you for financial loss sustained if your trip or holiday is cancelled or delayed because of unavoidable circumstances. It should also cover you for expenses incurred because of delays or cancellations to the departure journey.
Check if your standard travel insurance policy covers you for the following risk:
Cancellation fees and lost deposit if you for any good reason must cancel or delay your trip, i.e. because of an illness or accident

If important for you, make sure it also covers you if a family member becomes ill or has an accident

The cost of alternative transportation expenses, i.e. as in the event of flight cancellation (we all remember the volcano with the unpronounceable name... Eyjafjallajokull)
For the risk of your travel services provider insolvency, i.e. that you are covered if your airline goes burst before you travel... or even worse, while you are on holiday
Medical Insurance For Travel
Medical Treatments And Medical Expenses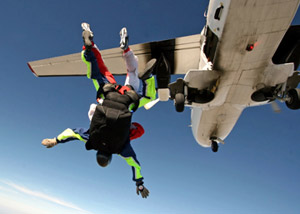 Make sure you know and understand
what is included in your insurance policy
The best travel insurance should cover you for emergency medical treatment or expenses incurred if you become ill or are injured in an accident.
It should pay out compensation if you die or are permanently disabled during a trip. It should also cover legal expenses and personal liability, i.e. if you cause damage or an accident to other people or their possessions.
Check if your medical insurance for travel covers the following risk:
Medical expenses abroad but the amount you are covered for can vary greatly, as can the insurance excess

If you have any pre-existing medical condition, e.g. diabetes, asthma, then make sure that your insurance company is aware of it and that your insurance does cover you adequately
Make sure you read the small print, injury due to extreme carelessness or self-inflicted injury are usually excluded

Overseas medical emergency assistance, again check the amount and insurance excess
Compensation in the event of your death, again the amount can vary

You may feel this does not affect you much but your family might be seriously affected financially by your death, especially if you have any dependants
Your policy might also cover for repatriation of remains or for overseas funeral

Most medical insurance policies for travel cover permanent disability but again the amount can vary greatly between insurance policies

Some policies might even cover you if you sustain an injury abroad and cannot work upon returning back to your home country

If you cause an accident or damage while travelling you will have to pay the damages and that's why personal liability cover is important
Best Travel Insurance
Loss Or Damage To Personal Belongings
The best travel insurance should cover you for theft or loss of money and theft, loss or damage to any personal belongings including travel documents like passport.
Make sure that you are covered for the following risk:
Loss or damage of luggage and personal effect, the amount covered can vary, as can your insurance excess

If you are travelling with expensive gear or equipment make sure they are covered or take out additional cover for them
Personal effects includes your travel documents and money (up to certain amount)
Make sure you read the small print, loss of property due to extreme carelessness is usually excluded

Delayed luggage allowances, i.e. if you luggage gets lost and arrives late then you can buy reasonable replacements

The airline might compensate you for this but the amount tends not to cover much replacements
Best Travel Insurance
Optional Extra Coverage
The following risks are usually excluded but you can buy additional policy to cover them:
If you have pre-existing medical condition, i.e. diabetes, asthma, etc.
If your are participating in some high risk sport activities, i.e. scuba diving, paragliding, skiing or going on an extreme sports and adventure trip
If you are travelling to high risk countries, i.e. due to war, natural disasters or with high risk of terrorism
If you want kidnap and ransom insurance, hijacking or additional accidental death and dismemberment (AD&D) coverage
Best Travel Insurance
What To Do Next?
We recommend getting quotes from at least 2-3 different travel insurance providers. You have to take great care when doing travel insurance comparisons. It is not enough to compare the price you been quoted. You must also compare what is included in the insurance cover and what is not.
The cheapest quote is not necessarily the best option for you, as it can mean higher excess or exclusion of all pre-existing medical conditions.
Top Best Travel Insurance Tips
Make sure you are covered for the whole duration of your trip... you can leave one country and arrive the following day. Make sure your dates stack up
Ps. our Top Travel Tips On Saving Money On Travel Insurance will help you to find the cheapest travel holiday insurance for your needs.