Toddlers Packing List For Travel
Because Toddlers Do Not Travel Light
Toddlers, like infants, don't "travel light" so using packing list for travel can make travel packing quicker and easier. Travelling with toddler is by most parents considered the most demanding time to travel with a child.
There are many toddler travel products available that can make your travels easier... it does though mean even more luggage.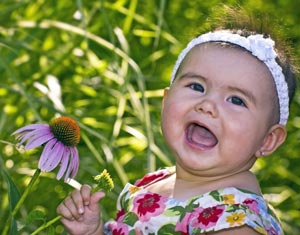 Travelling With Toddler Is Demanding
If your are flying, you should therefore always start by checking your airline luggage weight restrictions and review your vacation packing checklist accordingly.
When flying with infants and toddlers, you must make sure you have easy access to everything your child might need during the flight, i.e. nappies, food, spare clothes, toys, etc. What you pack in your carry-on luggage is therefore important and you must do it according to your airline luggage weight policy.
This advice is applicable regardless of whether you are flying or not. Having easy access to your child's luggage, is always a good idea when travelling (car, bus, trains) with young children.
Your Toddler's Packing List For Travel
We at Top Travel Tips have put together a special packing list for travelling with toddler. You can download and print the packing list for travel template by clicking on the download button at the bottom of this article.
Travel Documents
Make sure all your travel documents are in order and that your insurance policy provides adequate cover for your toddler. It is especially important to make sure your travel tickets and passport includes your toddler's details correctly.
Travel tickets
Passport and visa (if applicable)
Medical card
International vaccination card (if applicable)
Photocopy of all travel documents
Copy of doctor's prescriptions (if applicable)
Medical history / list of all medicines your baby is taking (if applicable)
Your doctors (at home) phone number (in case of emergencies)
Emergency contact information (at your destination)
Carry-on Luggage
When flying with infants and toddlers, you must make sure you have easy access to everything your child might need during the flight. Everything you pack in your carry-on luggage must be in line with your airline luggage weight and safety policy, so do check them well in advance.
It is easier to get to your main luggage on car journeys but it still makes perfect sense to pack what you need for your child while travelling in a separate hand luggage. The toddlers packing list for travel recommends the following items in your hand luggage:
Child safety seat (always use Car Seat For Children on car journeys but also recommended when flying with infants and toddlers)
Arm band / ID bracelet (with your contact details)
Nappies (one for each hour you expect to be travelling, plus extra in case of delays or emergencies)
Nappy cream
Fold up or disposable changing map
Re-sealable plastic bags (for dirty nappies, clothes, etc)
Wipes (for your baby)
Antibacterial hand wipes (for you)
Some spare clothes (think layers as the temperature can vary inside and outside your plane)
Food, snack and drinks for your toddler (take more than less as hungry and thirsty toddler tends to be a frustrated toddler)
Lightweight plastic feeding set with utensils
Pacifier (and put a spare one in your check-in luggage)
Age appropriate toys and books to read for your toddler
Comfort object (bring it along if your toddler has one)
Blanket (multipurpose use)
Medication if your toddlers needs them while travelling, just make sure you are not breaking any airline policies
Check In Luggage
You are unlikely to be travelling with hand luggage only when traveling with toddlers. You are more likely to be packing a suitcase full of all kinds of "stuff". The toddlers packing list for travel recommends the following items in your check-in luggage:
Additional supplies of the items you have in your cabin luggage, i.e. exta nappies, plastic bags, wipes, etc.
Appropriate clothes for your travel destination climate (one to two outfits a day is a good guideline)
Pajamas
Socks, shoes and underwear
Sun hat and sunblock (SPF 30 or higher)
Swimwear (UV protected) and swim nappies
More toys, books and spare pacifier (if your toddlers uses one)
Toddlers toiletries, i.e. creams, soap, cotton pads, etc.
Potty (if potty training)
Portable crib (if your accommodation does not provide one)
Portable highchair (if your accommodation does not provide one)
Lightweight collapsible stroller with parasol
Listening monitor
Portable nightlight
Socket protectors (for childproofing your destination)
Always take sun safety seriously and pay special attention to children, they are special risk group. Check our Sun Safety Tips article
First Aid Kit For Toddlers
You should always travel with Travel First Aid Kit. We hope you will never have to use it, but if you do... it could literally save your toddler's life. There are few things you should consider adding to your family first aid kit when travelling with toddler:
Baby paracetamol / ibuprofen
Digital thermometer
Other OTC medicine you normally use when your toddler is poorly, e.g. calamine lotion, antihistamine cream, lavender oil, baby cough medicine, etc.
Top Packing Cubes Travel Tips
There are various packing products available aimed at making your packing more efficient. Packing Cubes ensure better use of the available space in your bags and help you stay organized during your travels.
Top Travel Tips packing list for travel is for guidance only - you should add and delete items as applicable for your trip and your toddler's needs.
For your convenience, you can download and print your toddlers packing list for travel template, just click on the download button below.
Ps. our Toddler Travel Tips offers practical travel advice for when travelling with young children.