Do You Know
The Secret Behind Secret Hotels?
Secret hotels, also known as undercover hotels, are one of the best-kept money saving travel secret.
These incredible hotel deals can give you up to 70% discount off leading brand hotels in primary locations worldwide, allowing you to stay in quality hotel accommodation at the fraction of the price.
How Does It Work?
At the time of your booking, you will not know the exact location (the street name) or the hotel name. You will though get enough information about each hotel, i.e. so you can choose between the available options.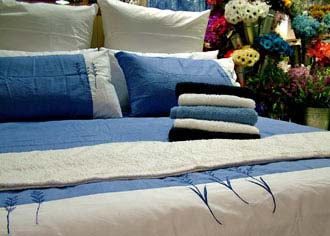 Great Way To Save Money On
Last Minute Hotel Deals
For example, in London you could choose if you want to stay in the Lancaster Gate area or close to Oxford Circus. That information is enough to know approximately where the hotel is located and whether that location suits your travel needs.
To help you to make up your mind, you will also be able to see the star rating for the hotel and to view list of the hotel amenities. You will be able to find out if the hotel offers shuttle service and internet access, and if it has swimming pool and / or fitness center.
You will receive all the details once you have booked the hotel, including the hotel name, exact address and complete contact details.
Remember, all the participating hotels are top brand hotels. You can therefore be comfortable in making your decision based on only the approximate location and available facilities.
You should still check the cancellation policy before you book. If your booking is not within the cancellation deadline, you could cancel the booking without any cost, in case you are not happy with your chosen hotel.
Too Good To Be True?
The skeptics often say that if something sounds too good to be true... it most likely isn't. It is only natural to wonder what the snag is with top secret hotels.
Why do top big brand hotel chains offer hotel rooms at the fraction of their list price?
Top Hotel Travel Tips
We have often used secret hotels for our mini city breaks. We have never been let down by the quality of the rooms nor the price on offer. We have always been able to save money on our accommodation cost this way.
Simply because releasing few rooms at heavily discounted rate on nights, or periods, that are off peak for the hotel can make perfect financial sense for them.
For hotels each room is a fixed cost to them, so it is better to get some revenues rather than none at all for every single night. The hotel will not only get some revenues towards their fixed cost, they will also get the opportunity to sell additional services to the customer, i.e. food, drink, spa treatment, etc.
Popular business hotels tend to be less occupied over weekends and tourist hotel might be quieter over the winter months. Offering few rooms as rooms this way could help in improving the occupancy rate during these off peak periods, and bring in extra revenues to them.
The bottom line is that the hotels participate in this type of offers because it makes financial sense for them. Click on the banner below to see for yourself which deals are available.
What Do You Get?
You get quality hotel accommodation in primary location for the fraction of the list price. You can save up to 70% off the normal price. This is real bargain.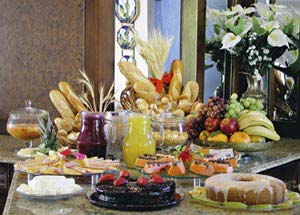 World Class Hotels In Top Locations
You not only save serious amount of money. You will also be staying in top-notch hotel accommodation.
All the participating hotels are quality brand hotels, like Hilton, Ritz Carlton, Sheraton, Doubletree, etc. Secret room deals allow you to get top hotel accommodation at great price, saving you lot of money.
It will however not affect the service you will receive or the quality of the room you will be staying in during your stay. That will be the same high quality as if you made your booking in any other way.
It is no wonder why secret hotels are getting increasingly popular option. Guess they are not likely to stay as great travel secret for much longer...
Where to buy
secret hotels online?
Discount Hotel Reservations (DHR)
offers very good range of secret hotels, or as they call them undercover hotels. We at Top Travel Tips recommend you to check them out before you book your next city hotel. You might be able to save greatly on your next hotel accommodation.
You can find more advice on how to find the Right Hotel For You At The Right Price here at Top Travel Tips.