Travel Visa
What You Need To Know
Governments issue travel visa guidelines for their nationals. Their advice is reviewed constantly so you should always check directly with your foreign office.
Do You Need Visa?
The IATA Travel Centre* offers user friendly, reliable and up-to-date passport, visa and health requirement information at a glance.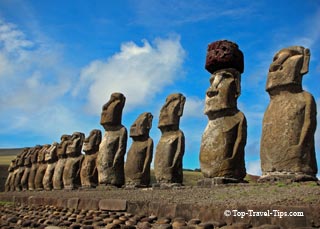 The information provided is based on IATA's Timatic database, which is used by almost every airline in the world for determining passenger travel documents requirements.
The airlines insist on up-to-date information, as they are responsible for passengers that do not fulfill visa entry requirements.
It's quick and easy to use and a great way to get an overview of all Travel Documents you need. You should still double check these information's with your foreign office.
* IATA stands for International Air Transport Association
What Type Of Visa Do You Need?
There are different types of visa to suit different purposes. The most common visas for travelers are:
Tourist visa is issued for limited period for leisure travel, no business activities are allowed. They can be issued for the exact time of your trip or be valid for certain period of time, usually for three to six months
Business visa is required if you are engaging in any commerce activity in the country. Business visa will normally not allow the visa holder to work in the host country without an additional work permit
Student visa allows the visa holder to study in the issuing country
For working or moving to another country, you will need different type of visas, i.e. work permit and immigrant visa.
Visa can be valid for one or more trips. Once visa has been issued it will usually have to be used within a certain period of time.
Single entry visa is valid for one trip only - the visa is cancelled as soon as the visa holder leaves the country
Double entry visa allows two visits on the same visa
Multiple entry visa allows you to come in and out of the country as often as you like during the visa validation period
Countries may also issue re-entry permits that allow you to temporarily leave the country without invalidating your visa.
Sometimes you will need transit visa, usually valid for 5 days or less, to pass through a country. Some countries even require so-called airside transit visa for passing through their airports, even though you don't go through immigration clearance.
Where To Get Your Visa?
Sometimes the only option is to apply for visa at the relevant embassy before travelling. This can be time consuming and inconvenient way to obtain your visa, especially if you don't live in a big city that hosts many different international embassies.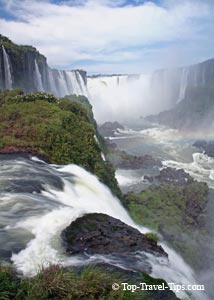 You can post your passport and visa application, but it takes time and you cannot use your passport in the meantime.
Many countries allow you to apply for visa upon arrival. This means you have to do the paper work and pay for the visa before you can pass through immigration.
Those countries that issue visa upon arrival tend to do so efficiently but many people still prefer to get their visas sorted prior to travelling.
The latest and newest option is to apply for an electronic visa. You apply for electronic visa on the internet - it is stored on-line and tied to your passport number.
Electronic visa is by far the most convenient option for all computer literates but not all countries offer this service yet.
Foreign Office Visa Advice
You should always double check all passports and travel visa information with your foreign office as their advice is reviewed constantly.
For direct links to the main foreign offices in the English-speaking world...
United States - Travel Visa Information
Canada - Travel Visa Information
United Kingdom - Travel Visa Information
Australia - Travel Visa Information
New Zealand - Travel Visa Information
Top Travel Tip
More and more countries are now allowing you to apply for electronic visa on-line. We strongly recommend checking if this service is available as applying for electronic visa is by far the most convenient way to get your visa