Non Electric Travel Games For Teenagers
Great For Family Vacations
You may feel there is no need any more to bring along travel games for teenagers on your family vacation. Most teenagers now have access to some kind of electronic devices like smart phones, iPad's or game devices.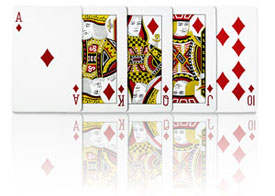 It is almost guaranteed that your teen will insist on bringing his / her gadgets on your family vacation.
You may not like it but guess we all have to face it that tech free vacations are fast becoming thing of the past.
However, you might still want to limit your teen's use of electronic gadgets while on your vacation. It will definitely do your teen world of good. We all need a break from technology once in a while and vacations are great time to discover and enjoy other activities.
It is recommended to agree in advance how much time your teen can spend on electronic gadgets while away, instead of arguing about it on daily basis while on vacation.
Note of advice though, don't expect your teenager to do something you cannot do. If you are avid electronic gadget user, you should also limit your use while on your family vacation.
Which Travel Games For Teenagers To Bring?
Some of the games you used to play as a teenager may seem a bit lame in the high-tech world we live in. We should though not underestimate the appeal of good old-fashioned travel games for teenagers.
It is not so long since your teenager was a child so most of them still enjoy some of the games they liked when younger... as long as their peers are not present to witness it.
Most teenagers enjoy playing cards or board games when they are given the chance to do so. So brush up on some card games rules, like Slapjack, Hearts, Rummy, Go Fish, Bridge, etc.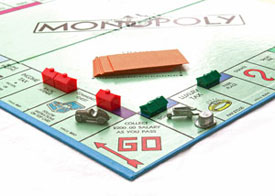 Classic board games like Pictionary, Trivial Pursuit, Monopoly, and Matador are fun family entertainment on a night in, or on a rainy day.
While perfect travel games for teenagers on the move include classics like Yahtzee, Bingo and Who's In The Bag, or the less known Tantrix.
Your teen might even enjoy playing some of the Car Travel Games he / she liked so much when younger. Many of those games can easily be adjusted (made more difficult) to be more suited for your teen.
So it is recommended to bring along some old-fashioned travel games on your family vacation. It is best to consult your teen when choosing which travel games to bring.
For inspiration, check out our recommended travel games for teenagers at the end of this article.
Have Activities Replaced Playing Games?
Teenagers may play less now than when they were younger, participating in sports and activities may have replaced playing up to certain extend.
If you teenager has a hobby, you might want give him the opportunity to indulge in it while on your vacation. If your teenager likes any specific sport, e.g. football or tennis, make sure he / she can play it where you are staying on your vacation.
You could also use the vacation to introduce your kid to some new activity. For example, if your teenager likes swimming, why not introduce him / her to the world of scuba diving. Or sign up for some golf lessons, take a language course (though not strictly a game though), etc.
Being active, learning new things and meeting new friends will keep your teenager busy and happy on your family vacation.
You should however still pack some traditional travel games for teenagers. It is not only a great non-tech entertainment for them, playing games is also a great bonding experience for the whole family.