Plan Your Perfect Trip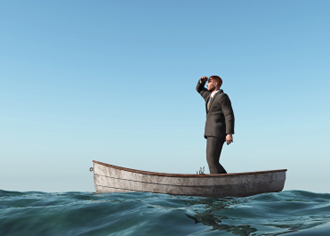 In this section, you will find wealth of information aimed to help you to plan your perfect trip. You can go through them one by one or select those that are of special interest to you at any given time.
We at Top Travel Tips know that when you are travelling you want to feel as safe and comfortable as possible. You want to enjoy yourself and experience new things while feeling in control. You want to be confident traveler and gain valuable memories. Finally yet importantly, you want to get value for your hard-earned money.
Focused preparation beforehand will ensure that your travel experience becomes as enjoyable and safe as possible. We at Top Travel Tips aim to be your trusted partner in that preparation, our goal is to help you plan your perfect trip.
How To Plan A Trip
How To Plan A Trip offers valuable advice and inspiration when deciding where to go when. How to choose the right travel destination? Why you should always check travel advisories before booking your trip? How should you evaluate travel warnings? Where can you find reliable travel weather information?
You will also find advice about how to find the best flights and accommodation within your budget. Learn how to prepare and stick to your travel budget. Realize how to find the right travel guide for you and your trip. Find out how to keep your home safe while travelling. You will also find various practical and achievable money saving travel tips. Everything you need to plan your perfect trip.
Money Saving Tips
We at Top Travel Tips are constantly on the lookout for Money Saving Tips and travel related offers. You just cannot plan your perfect trip without investigating the possible savings available to you. These money saving travel tips can make big difference on how much you end up spending on your trip.
This section offers wealth of money saving ideas and advice for all kinds of travel situations. Not all of them will be valid for everyone but you should be able to find some great achievable money saving travel tips for you and your trip.
On what can you realistically save money when travelling? Learn how to find the right hotel for the right price and how to save money on food and drink when travelling. Find out if you can save money with city passes. Understand how the little things can add up to big savings. Discover how staying in a secret hotel can save you up to 70% of the list price. Learn how you can get on average 5 to 8% better conversion rates on your travel money exchange.
Travel Insurance
You should never leave home without Travel Insurance. Your travel insurance does not only protect your investment in the trip, it does also protect you and your family.
Top Travel Tips offers various advices about insurance policies. Why do you need travel insurance policy? What should basic travel insurance policy cover? Why you must always read the small print and how understanding the insurance jargon might assist you with that.
Travel Health Advice
Travel Health Advice offers wealth of information aimed at assisting you to stay safe and healthy while travelling. It also offers direct links to number of useful non-commercial websites that provide excellent international travel health advice.
Find out how to research the health advice information for your destination. Understand why you must make sure that your vaccinations are up to date. Learn how to avoid contracting malaria when travelling. How can first aid kit literally save your life? Discover which extra precautions you should take if you have an existing medical condition. What is safe to eat and drink when travelling?
Passport And Visa
Part of successful trip planning is to make sure well in advance that your passport is valid and that you have all the necessary travel visas for entering your country of destination. The Passport And Visa section offers relevant information and advice about passport and visa requirements and direct links to the main foreign offices in the English-speaking world.
Trip planning is the first part of your journey, so preparing and planning your trip should be an enjoyable experience. Top Travel Tips hope the information in this section will help you to plan your perfect trip.
"We at Top Travel Tips hope you enjoy your stay with us and
hope to see you again when planning your next perfect trip"
BON VOYAGE