Digital Photography Basics
How To Keep Your Equipment And Photos Safe
There are several things to consider with regards to digital photography basics.
First it's the camera and other photographic equipments. One of the secrets of successful photography is using the right camera and photography props. Even though mobile phone cameras are getting better all the time, you do need the right camera equipment to take good photos when travelling.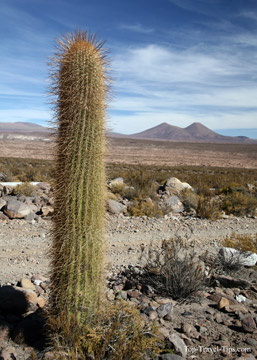 The Atacama Desert In Chile
Then it is improving your digital photography technique. Even though the camera matters, your technique will determine how good your photos are in the end. Digital photography technique includes number of key photographic skills, like control over exposure, accurate focusing, effective composition and use of light.
Mastering the digital photography technique is one thing but to become a good photographer you must develop an eye for a picture. It not just about taking photos, it's about making them. It's about looking for original and eye-catching ways to capture your subjects, to make your photos stand out from the crowd.
Digital photos mean you can enhance and manipulate your photos afterwards. You can improve color, exposure, composition, remove unwanted elements, combine images... whole new world of creativity has been opened up for amateur photographers.
This is why there is nothing basic about digital photography basics. This will all be explored but let's start with few practical travel photography tips.
Practical Travel Photography Tips
Digital Photography Basics
Most of us enjoy taking photos when travelling and digital cameras have made it easier and cheaper than ever. Travel photographs enhance our travel experience and help us to keep our memories alive for the rest of our lives. They also make communicating our travel experience with other people much easier and more fun.
These digital photography basics tips are not about how to take a photo. These practical travel photography tips are about the practical aspects of taking your camera and photographic gear with you when travelling. Like how to keep our photographic equipments safe, how to store our photos while travelling, etc.
Keeping Your Camera Equipment Safe
Digital Photography Basics
Your first priority is to find ways to keep your camera and other photography gear as safe as possible when travelling. You need to protect your photography props from being damaged, as well as lost or stolen.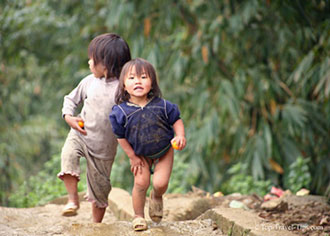 Be Discreet But On Lookout
For Great Photo Opportunities
You need your camera to take photographs. You should always try to draw as little attention as possible to you and your camera when travelling or when taking pictures.
Discreet Camera Bags allow you to travel with your camera gear without drawing too much attention to your gear.
It is good habit to keep your camera on a strap around your neck when taking photos. It will make it more difficult to snap the camera from you and discourage opportunist thieves.
You should also make a habit of storing your camera away, out of sight, when finished taking your photos. You can get great specialized camera bags to store your camera and photography props, we travelled the world safely with one of these.
If you feel that special cameras bags will draw unnecessary attention to your camera equipment, find some other way to store your camera safely out of sight when not using it. Don't walk around all day with your camera dangling around your neck, or worse, loose in your hand.
Leaving your camera loose on your table is nothing but tempting opportunist thieves. Always secure your camera bag safely when sitting down. You can for example put your chair foot around the straps or use purpose built locks to attach them to your chair or table.
You not only have to worry about losing your camera gear when travelling. You also have to protect your camera gear from the elements, i.e. rain, wind, sand, sun, etc. This is another great reason for storing your gear away in closed camera bag when not using them.
Sand is especially dangerous to camera equipments so you need to be extra careful when taking your camera gear to the beach or other sandy places. Sand quickly gets into knobs, dials and seams in camera bodies and can be almost impossible to get out again.
Top Travel Digital Photography Basics Tips
Digital photography basics recommend that if you are close to water that you place your camera and photography props in watertight bags as well. Waterproof Camera Bags are ideal if you are using your camera gear in any kind of wet conditions.
Another option is to own special Beach Camera. They are designed to withstand sand and water so you can snap away without having to worry about possible damage to your camera.
Storing Your Photos While Travelling
Digital Photography Basics
The longer you are travelling and the more photos you take, the more likely it is that you will fill the camera memory card - even more than once. There are few things more frustrating than running out of memory space when travelling, at least for those of us that love to snap away.
You Do Need Large Capacity Storage Drive
When Taking Wildlife Travel Photos
Memory cards are getting bigger all the time and you can store increased number of high quality photos on them. You need to make sure your memory card is big enough for your needs, or buy extra card or find ways to store your photos safely away while travelling.
You should make a habit, whether you are travelling or not, to download your images on to your laptop or photo storage device frequently so you have enough space on your memory card next time you need your camera.
Portable photo storage devices are not only about freeing up space, it is also important backup if your camera gets lost, stolen or damaged.
There are many different portable photo backup and storage devices available. The simplest solution is to buy large capacity memory card as prices have gone down considerable and they are light and easy to travel with. The same applies about high capacity USB drives; they are light, easy to use and a cheap option.
For those that need even more space there are many options of portable photo backup devices available. These portable photo backups or storage devices have hard disks for bulk storage and have memory card slots so transferring photos is quick and easy.
They have photo viewer, which is extremely handy for viewing and sharing your photos. They are battery or USB powered and take a little bit more space than a flash memory card, though there are extremely compact versions available.
Another benefit of taking these devices with you is that you do not need to carry your laptop around with you. You can take as many photos as you like without having to worry about running out of space.
So if you take lot of photos and/or videos on your travels, we recommend to buy one of these portable photo/video storage devices. You should look for minimum 80GB storage capacity. The Epson P-6000 portable storage device is perfect for storing your valuable photos while travelling.
Finally, in most countries you can find photo stores where you can transfer pictures from your memory card to a CD or DVD.
Top Travel Digital Photography Basics Tips
Digital photography basics recommends as well as downloading your images every night to your photo storage device... you might want to keep daily travel journal. It doesn't have to be long or fancy, just few notes about each day, names of important places and people you meet.
It will help you when you are sorting through your pictures back home, as well as make an excellent travel souvenir.
Ps. we use Lowepro camera bags to store and protect our camera equipment. All Lowepro products are purpose built with the photographers needs in mind and specially designed to protect valuable and vulnerable camera equipments. Our Lowepro Camera Bag Review explains why we feel comfortable recommending the Lowepro brand.