Walt Disney World Travel Tips
Why Everyone Wants To Go To Disneyland
Walt Disney World travel tips explores why every child dreams about going to Disneyland. What makes Disneyland a special world on its own, when is the best time to visit and if possible to save money when visiting Disneyland.
Walt Disney World Travel Tips
Why Go To Disney World?
Walt Disney has created a special world on its own and so many of us have grown up with Disney characters, like Mickey Mouse, Donald Duck, Cinderella, etc. Visiting Disneyland is for adults like visiting our childhood again...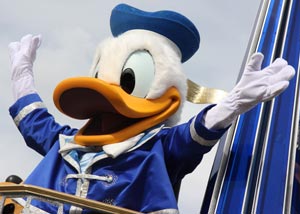 However, Disneyland is there for the today's children and they love it because Disneyland is created with their needs and wishes in mind.
There is magic, glamour, action, colors, music, mystery, imagination... everything they need to create a magic world on its own.
Family Disney vacation creates memories that last a lifetime, as meeting your favorite cartoon character when you still believe in magic is just unforgettable.
If you like Disney world, you might also like Disney Cruise. Disney cruise ships are operated by the same owner as Disney World and offer the same quality magical experience, except this time the magic happens at sea.
Walt Disney World Travel Tips
When To Go?
You can visit Disney World all year round but there are few things worth bearing in mind when deciding when to visit, i.e. the crowds, special events and the weather.
The number of visitor to Disney World varies greatly throughout the year but generally the busiest time is during school holidays, e.g. summer, Christmas and Easters. The park is open longer during these busy periods and there are also more special events taking place. If you want to avoid the crowds then visiting outside the school holiday period is recommended... that is if you and your family can.
However for many the special events during peak periods make putting up with the crowd worth it. Christmas at Disney World is a peak season for a good reason... the amusement park is turned into a very special place with spectacular lights and seasonal festivities.
The summer is not only busy time at Disneyland, it's also hot and humid. However the park design takes the weather conditions into account, many rides and line-ups are in shaded or have air conditioned areas.
There are also many cooling "wet rides" on offer. The park is also open until late in the evening when it's cooler and Disney World is even more magical after dark.
Maybe the most important factor is how you feel about the crowds. It can be really busy during peak periods so if you don't like crowds you might want to avoid these periods if you can. However if you can put up with the crowd then the special events and long opening hours can add extra magic to your visit. Walt Disney World travel tips recommends getting a Fastpass during those busy periods, it saves your place in line for an attraction while you enjoy the rest of the amusement park.
Walt Disney World Travel Tips
How To Save Money When Visiting Disneyland
Disneyland is an amazing amusement park for the whole family. It doesn't come cheap though. The better you prepare in advance can affect greatly how much the whole experience will cost you.
There are many different admission tickets and packages available and it can be worth it to keep an eye out for special offers.
The first decision is how many days to you want to spend. Disneyland is a huge amusement park where you can easily spend days happily exploring. Most people spend between one and three days in the park.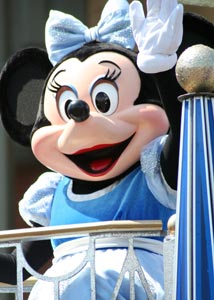 You can of course get the highlights in a long and well organized day but Walt Disney World travel tips recommend spending a bit more time, especially if you are travelling some distances for the experience.
With regards to getting to Disney World and staying in the area, again look out for special offers on flights and accommodation.
You might even be able to get the whole package deal, i.e. flights, accommodation and park tickets. The more flexible you are can affect the price greatly and it is always cheaper to travel outside peak periods if that is an option for you and your family.
Most hotels close to Disney world offer Disney land shuttle service, as well as airport shuttle. So if visiting Disneyland is the main purpose of you journey you might not need a rental car, or only just for the days spent outside the amusement park.
Disneyland offers many places to eat and drink but they can be busy and pricey. You are not allowed to bring your own food into the park, however there are lockers just outside the gates where you can store a small picnic cooler.
So when ready for lunch head outside and have a picnic lunch. It may not sound much but it adds up quickly if you are visiting the park for few days so this can indeed save you money when visiting Disneyland.
Decide in advance on budget for souvenirs, you might even want to consider giving each child a fixed amount to spend... to avoid having to negotiate this issue on daily basis.
Top Walt Disney World Travel Tips
Most of us think first of Disney World in Orlando, Florida, but there is also a Disney World in Europe
. Disneyland Paris is located in the outskirts of Paris and is the most visited attraction of its kind in Europe.
The amusement park has 52 attractions on a 55 hectare site, a hotel complex, a campsite, a ranch, a golf course and gardens. It is really a worthy little sibling of the original thing.
Ps. Don't forget to check out our Top 10 Family Travel Tips, they offer some practical travel tips for the perfect family vacation.