Advice For Solo Travel
Things You Need To Know When Planning Solo Trip
Our advice for solo travel assists you to plan your solo travels and give you practical tips on how to stay safe while travelling alone, regardless of your gender. How do you meet new people when travelling solo and how can you avoid the annoying single supplements.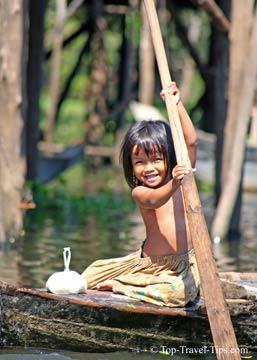 Many people prefer travelling alone
Travelling alone is becoming increasingly popular. Solo travelers, or those that travel alone with no companions, comprise 11% of all US adult leisure travelers according to the US Travel Association.
Why Travel Alone?
Many people prefer to travel solo. They like to be in control, to be able to do what they want whenever they want to.
Others might like some solitude once in a while.
Some have no one to travel with on specific type of journeys while others have no suitable travel companion in general.
Whatever the reason, travelling alone is increasingly accepted travel choice.
Is Advice For Solo Travel
Any Different From Other Travel Advice?
In principle travel advice for solos are no different from any other travel advice. Like be alert at all times, don't go anywhere with strangers without a secure back-up plan, don't leave your valuables out of your sight except in secure storage, take care what you eat and drink, etc.
That is all general health and safety travel tips work for solo travelers as well. The same applies for the planning preparation tips, packing advice, tourist scams and other practical travel tips.
Travelling solo can though be a scary prospect at first, even for the most seasoned traveler. The main concerns are usually related to safety, loneliness and cost. Most of them can be put at rest with the right preparation and planning.
In principle, the same safety tips apply if you are travelling alone or with someone. However, most of us feel more vulnerable when we are on our own. Making our Safety Tips For Solo Travel must read for anyone travelling solo.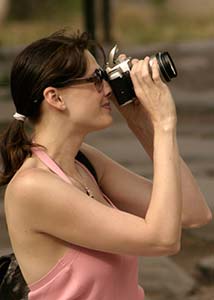 See our woman travel safety tips
Women travelling on their own tend to face few extra safety challenges. Our Women Travel Safety Tips address issues like how to avoid unwanted male attention, why to avoid bags that are easy to snatch from the owner and which everyday objects can be considered as weapon used from a distance.
Even though you enjoy your own company, there are times when you want to meet up with other people.
Meeting People When Travelling Solo offers practical advice on how to deal with loneliness when travelling on your own. Meeting new people is not as difficult as you might think... at least not when travelling.
The most annoying thing that solo travellers have to deal with is usually the single supplement. It can be from 10% and up to 100% so this can easily make a big difference cost wise for the solo traveller. Top Travel Tips looks at some Practical Ways To Avoid Single Supplement.
The best advice for solo travel is to be prepare well in advance, blend in with the crowd, pack and use lot of common sense, be alert at all times and smile. Smiling is internationally recognized and a smiling person is likely to meet more new people and encounters fewer problems... or at least enjoy him or herself more.
Ps. For more advice for solo travel, don't forget to check out our Top 10 Solo Travel Tips