How To Find The Best
Travel Insurance For Seniors
The demand for good value and comprehensive travel insurance for seniors has increased in recent years in line with soaring number of senior travelers. We are healthier, we live longer, and we have more disposable income than ever before... so no wonder why travelling is such a popular pastime with the older generation.
Why Can It Be Difficult
To Buy Travel Insurance For Seniors?
Even though we are healthier and fitter than ever, the possibility of needing medical assistance when travelling increases with age. Many senior people have some pre-existing medical conditions. Most of that will though not affect their ability to travel or their enjoyment of travelling, but it means somewhat increased risk of needing medical assistance while away from home.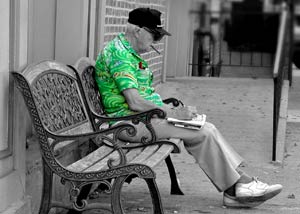 It Can Be Difficult To Buy Travel Insurance
This is why many insurance companies do not offer travel insurance for senior citizens over certain age, or they charge higher premiums and exclude many common pre-existing medical conditions.
This has made it difficult for some seniors to obtain adequate insurance cover, especially those with some pre-existing medical conditions. Seniors in good health tend to have more luck in finding adequate travel insurance for seniors, but they might still have to pay premium rate for it.
However, more and more insurance companies have realized that healthier lifestyles and medical advances mean that age on its own is not necessarily the major risk factor as it once was. Each individual is different so the health in general and the strenuous level of the trip is by some insurance companies now considered as, or even more, important.
This has lead to increased supply of travel insurance over 65. Therefore, as long as your trip is considered suitable for your general level of health you should be able to find suitable insurance cover whatever your age is.
Top Travel Insurance For Seniors Travel Tips
It is a good idea to get a green light from your doctor prior to booking any trip, i.e. get your doctor opinion if the trip is suitable with your health condition in mind. You should also get all treatable health issues taken care of prior to looking for travel insurance.
Insurance companies that provide cover for any pre-existing medical conditions will usually require some form of medical screening prior to quoting a price. They are likely to value favorably that you have had recent doctor's appointment and received positive feedback about your travel plans.
What To Have In Mind
When Buying Travel Insurance For Seniors
The internet allows us to compare prices and policies in the comfort of our own home. More and more people buy travel insurance online, including those that are buying travel insurance over 65.
You should always get quotes from few travel insurance companies and compare them rigorously. Comparing travel insurance is usually not straightforward thing to do. It is not enough to compare the price quoted. You must also compare what is included in the insurance policy and what is not. The cheapest quote is not necessarily the best option for you, as it can mean higher excess or exclusion of some or all pre-existing medical conditions.
The most important thing to compare is the level of cover, i.e. what is included and what is excluded. You will have to read the small print carefully for this. There are so many different exceptions and the language can be arduous read.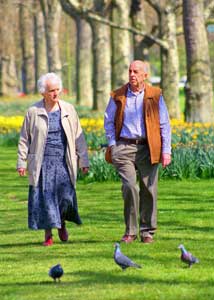 Travel Destination Affects Premiums
The level of medical cover is particularly important when buying travel insurance for senior citizens, especially the levels of cover offered for pre-existing medical conditions once you have declared them.
Your cover should include repatriation back home in the event of emergency and sufficient compensation, to protect your next of kin from financial deficit, in the event of death.
Your travel destination will influence the price of your travel insurance, i.e. the further a field and the less developed country you are travelling to, the higher the price. In addition, your travel destination should influence what kind of insurance cover you choose.
You should always research the standard of medical care at your travel destination prior to deciding on your medical cover.
You should also compare the excess involved, i.e. the amount of any claim that you must pay before the insurance provider starts paying. The rule is the lower the excess the more you pay for your insurance.
If you travel frequently then you should compare annual multi-trip policy against buying single trip policy each time. Usually annual multi-trip is better value for frequent travelers but this is though not always the case when buying travel insurance over 65.
Lastly, make sure you buy your travel insurance as soon as you have booked your holiday. This will cover you in case of any need for cancellation due to unforeseen circumstances.
Top Travel Insurance For Seniors Travel Tips
You might come across the term "OAP travel insurance" when searching to buy travel insurance online. This would be travel insurance for pensioners as OAP stands for Old Age Pensioner.
The Importance Of Pre-existing Medical Conditions
When Buying Travel Insurance For Seniors
Unless your insurance company excludes all pre-existing medical conditions then it is likely that you will have to go through some kind of a medical screening prior to getting a quote from them. This can be done over the phone but if you buy travel insurance online it might be done by filling in a form on their website.
Pre-existing medical condition is any condition or illness that you were suffering from at the time you bought the travel insurance, or had suffered from previously. Cancer, diabetes and heart conditions are all examples of pre-existing medical conditions which can affect the cost or eligibility of coverage.
Pre-existing medical conditions are normally excluded from medical claims unless they have been declared and underwritten accordingly. This is why it is vital to declare all pre-existing medical conditions. You are not covered if a pre-existing medical condition flares up and you did not declare it... it is as simple as that.
It is a risk not worth taking, no matter what age you are. It is not only costly mistake to make, it can be a dangerous one when buying travel insurance for seniors as they are statistically more likely to have some kind of pre-existing medical condition.