Looking For Business Travel Insurance Quote?
Read Our Advice Before You Buy
There are many things to consider when looking for business travel insurance quote. You need travel insurance cover that protects both you and your business when you are travelling on business.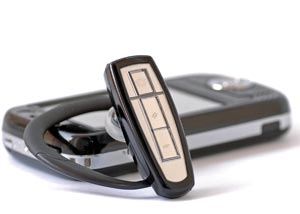 Many standard insurance policies allow you to travel abroad on business. However, they will not cover your business equipments nor offer you other corporate travel insurance benefits, e.g. if someone needs to travel in your place for some reason.
You are therefore better off with special business travel insurance - that way both you and your business are protected as much as possible should anything happen, while you are away on business.
What Does Business Travel Insurance Quote Usually Include?
Business travel accident insurance is generally only available as multi trip travel insurance, i.e. assumed travel is regular part of your work.
Business and corporate travel insurances are tailored around the needs of the business user. They should contain all the standard benefits that are normally included in multi trip travel insurance, i.e. emergency medical treatment, business travel accident insurance, baggage cover, cancellation cover, etc.
Business and corporate travel insurances also cover all your business equipments, like laptops and PDAs (personal digital assistant). Some insurance providers even include sports equipments, just in case if you need to resolve your business on the golf course.
Several insurance providers also cover business documents, i.e. the replacement of specific business documents that are vital to carrying out your business, if they are stolen, lost or damaged.
Colleague replacement cover is another valuable benefit. It covers the additional travel and accommodation cost incurred if business colleague has to replace you on a business trip (in line with reasons defined in your policy).
Many corporate travel insurance policies also include access to airport lounges. For example, Columbus Direct travel insurance platinum cover gives you access to over 600 airport lounges with a free Priority Pass membership. Most frequent business travelers know well the value of VIP lounges, it can make your time at the airport much more productive and as pleasant as possible.
Top Business Travel Insurance Quote Tips
Do read the small print carefully... as always where insurances are concerned. Especially check the excess level, if there is an upper age limit and if pre-existing medical condition cover is available.
Top Business Travel Insurance Quote Tips
The company you work for should provide you with business travel insurance. However, just because they do provide you with travel insurance do not automatically assume that the insurance cover is adequate. Get copy of the corporate travel insurance policy and read it carefully.
If you are not satisfied with the cover provided, try to get your employer to provide you with the extra cover you want. If your employer is not willing to do that, i.e. if only offers one standard corporate travel insurance policy, then look into getting extra business travel insurance quote yourself.
It may seem unfair that you have to pay for adequate business travel accident insurance cover, but you should seriously consider it if that is the only way for you to be adequately covered while travelling on business.
If you own your own business, you will need to buy your own business travel policy, so you can travel knowing that you are protected should anything happen while you are travelling on business, and also that your business will suffer as little as possible.