Travel Weather Can Make Or Break Your Trip
So Be Prepared
The travel weather can affect your travel decisions. It can affect where you travel to - as well as when you travel there.
Not only that... getting the "right" weather can seriously affect how you enjoy your travels. Just imagine a beach holiday in the rain or a skiing holiday without a snow.
So when planning your perfect trip you need to think about the weather.
What To Look Out For When Doing
Your Travel Weather Research
Many of us think about warm sunshine when first thinking about travelling and weather - or the typical summer weather. We do travel all year around and some of us even prefer to travel during the winter months.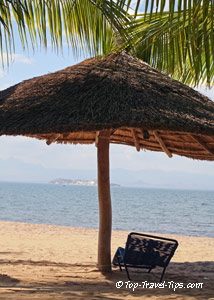 Our perception of what is good weather also depends upon the purpose of our trip, for example most of us prefer cold sunny weather when on a skiing holiday.
Finding good accurate world weather information is getting easier, thanks to the internet. No matter what weather information you are looking for, you can find them:
Have you decided where and when to go and want to find about what kind of weather you can expect?
Do you know where you want to go and want to find out when is the best time to go there?
Are you ready to pack your bags but want to find out how the weather is right now in order to help you decide what to take with you?
Do you have preferred weather conditions in mind, i.e. minimum temperature and want to find travel destination that fits your preferred travel weather criteria?
Useful Weather Websites
There are many helpful world weather websites available. We have chosen few that we often use but we usually check more than one weather source. Whether you are looking for weather tips for summer travel or winter travel tips, these websites are useful.
If you are leaving tomorrow and just want to confirm that you are packing the right travel clothes, then this official Norwegian Weather Website can be very helpful. As well as giving good detailed 10 days weather forecast, you can also find annual statistics about temperature and rain for your travel destination. Our experience of their forecast accuracy is positive.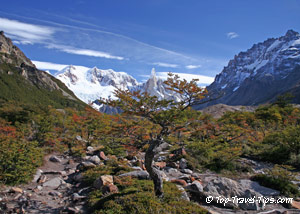 World Weather Information Service offers five days weather forecasts as well as annual statistic about temperature and rain for selected destinations worldwide.
This website is maybe not the most fancy looking, but they offer travel weather information in number of languages, including Chinese, Arabic, Spanish, French, German, Portuguese, and Italian.
Weather Underground offers a free Trip Planner. Simply choose your travel destination and when you will be travelling. The Trip Planner will search historical data for weather conditions on those dates for the past few years. You will see the average temperature, cloud cover, wind and humidity for your chosen travel destinations.
Weather2Travel.com offers number of easy to use travel weather information guides. Their guides make it easy for you to find the best month, weather wise, to visit your preferred travel destination.
You can also search for holiday destinations based on what kind of weather you would like on your holiday. For example if you are looking for a maximum daytime temperature, low humidity and / or comfortable sea temperature. This site is especially handy if you are looking for Holiday Inspirations.