Practical Travel Tips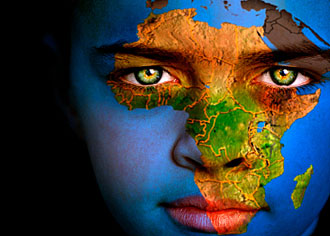 These practical travel tips assist you with the various aspects of travelling.
Learn how to be as well prepared as possible before travelling. Discover which safety measures you should take during your travels. Find out how to be as comfortable as possible while you are travelling. Learn how to be in control throughout your trip.
The world is full of wonderful places and people. Focused preparation beforehand will ensure that your travel experience becomes more enjoyable and safer. We aspire to be your trusted partner in that preparation.
Travel Safety
This section offers practical Travel Safety tips because safety is, and should be a top priority for all travelers. You just cannot enjoy your holiday unless you feel safe as possible.
How can you best ensure your personal safety when travelling? Find out how to secure your belongings when on holiday. Travel safety tips explain how to stay safe in your hotel room. Discover how you can become street-smart traveler. Learn how to look after your health while travelling.
Air Travel
Air Travel tips provide practical information and advice about all key aspects of flying.
Where to buy your air travel tickets, should you book online or use an agent? When to buy your tickets, will you get better price if you book them well in advance or should you try to find some last minute deals? What do you need to know about airport security and airline screenings safety procedures? Air travel tips explore how to choose the best airline seat and what to wear when flying.
Tipping Etiquette
The Tipping Etiquette section covers some of the most asked travel questions, i.e. when and how much to tip?
Tipping etiquette varies greatly from country to country. The World Tipping Etiquette Guide gives you an overview of what to expect when travelling in different parts of the world. Will the staff get the tip if you put it on your credit card? What should you do if the bill already includes service charge? Find out what the first / golden rule of tipping etiquette is.
Travel Games
Travel Games play important part of any vacation. They are of course vital part of any vacation that includes children but most adults also enjoy good game occasionally.
Why are games so important? Discover which games are safe for each age group. Learn games that do not need any toys and equipments. Find out which outdoor games and activities are suitable for each age group.
Travel Photography
It is difficult to imagine travelling without a camera and these Travel Photography tips explore the photography basics and point you towards relevant professional resources.
Find out why understanding the local customs and traditions will give your photos an extra depth. Discover how to take photos that not only show how the place looks like but also show how the place feels like. Learn how to tell your travel story with your photos and how to build rapport with your subject when taking pictures of people.
Travel photography tips explore how to take more flattering portraits of people. Find out how to keep your camera equipment safe and how to store your photos when travelling. Learn how to create wonderful souvenirs from your photos.
Other Practical Tips
Other Practical Tips are various information and advice, aimed to provide added safety, comfort, and enjoyment for you.
Learn how to spot and avoid becoming a victim of tourist scams. Find out what to look out for when buying souvenirs, as well as when and how to bargain. Explore practical travel tips for planning train journeys. Discover how to entertain your children on long car journeys.