Travel Accessories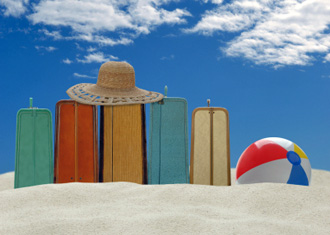 The travel accessories section offers wealth of information about travel clothing and accessories, best travel luggage, luggage reviews and travel packing tips. Everything you need to know about what to take with you on your travels and how to pack it.
Travelling is one of the favorite hobbies for millions of people worldwide and the travelling industry caters for all needs and wishes. You can find specialized travel related products covering every aspect of travelling. From specialized lightweight travel clothing and accessories to specialized travel gadgets, like underwater cameras, mobile phone solar chargers, travel hammocks, skiing backpacks, etc.
There is no question that specialized travel gear can enhance your travel experience and make it safer and more comfortable. Our travel product information and reviews help you to decide which travel accessories are suitable for you and your trip.
Travel Clothes
It may seem strange why you should need specialized Travel Clothes for travelling. What's wrong with your everyday clothes. There is nothing wrong with them per se but most people that do try specialized travel clothes do not look back. They might even use their travel clothes a lot when back home from their travels.
Specialized travel clothes are designed for comfort and convenience, they are light, they dry quickly, they wrinkle less... they are just perfect for travelling.
Travel Gear
The Travel Gear section offers various advice and information about all kind of specialized travel gear and gadgets, as well as selected product reviews and references. Whatever you need for your travel but also things you do not necessarily need but you still might want to take with you.
Travel Luggage
The Travel Luggage section offer practical advice and information that help you to find the best travel luggage for you and your travel needs. We provide luggage reviews and explore the different types of luggage available.
Travel Packing
This section offers practical Travel Packing tips. What you pack is important but how you pack is even more important.
We explore different packing methods, including the sophisticated bundle wrapping method, which is explained in detail. You will find packing lists for various occasions and type of travels. Travel packing tips for how to pack clothes, toiletries, gadgets and other travel accessories.