Family Adventure Travel Tips
When Doing Something Special With Your Family
Family adventure travel is getting increasingly popular as more and more parents realize that the days of adventure do not have to be over once you have children. In fact, most parents find that travelling with their children off the beaten track is less of a hassle than they anticipated beforehand.
Many parents believe that one of the best gift they can give their children is to introduce them to the spirit of adventures, to teach them to appreciate the wonders of our beautiful world in a responsible manner.
We explore how to plan family adventure trips and list some inspirational adventure travel destinations.
Why Go On Family Adventure Travel
Travelling with your family off the beaten track has many benefits, for both you and your family.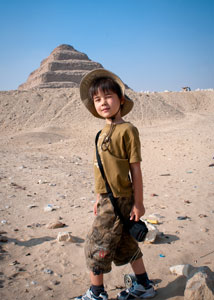 Family adventure travels are unique opportunity for the family to spend quality time together, get to know each other in different environment and bond even stronger as a family.
Family adventure travelling is educational by nature. Researching suitable family travel destinations and participating in the adventure travel planning will teach your children valuable skills that will benefit them in the future.
While visiting exotic new places and meeting people from different cultures widens everyone's horizon.
Travelling and experiencing new things together as a family will create wonderful memories that will last you and your family for life.
Nothing can take the memories away, that is why they tend to be our most prized possessions when all things are said and done.
How To Organize Family Adventure Travel
You got two options. You can sit down with your family and organize the whole trip by yourself or you can look for a reputable group travel operator.
Doing it all on your own will give you more flexibility. You can go wherever you want and stay as long (or short) as you like in any one location. You will on the other hand have to spend more time on the actual adventure travel planning part, i.e. researching suitable family travel destinations, decide how long to stay there, look for appropriate accommodation, organize transportation, etc.
It might also end up costing you more as group travel operators have the experience and buying power that you are unlikely to have. However, if you feel up to doing it on your own, it should be really rewarding experience... part of the fun is in the adventure travel planning part.
However, many prefer to undertake family adventure travelling with reputable group travel operator. Good group travel operator can cover more in less time and often at lower cost than you could if you were organizing the same trip on your own.
Many also feel additional safety in travelling in a group. You will be travelling with experienced party that will speak the language and have contacts in the countries you are travelling in.
They will be able to assist if any problems come up, e.g. if any family member falls ill or if any belongings get lost or stolen. This is likely to mean even more to you when travelling with children than if you were travelling on your own.
Exciting Family Adventure Travel Destinations
Gap Adventures offers number of exciting family travel destinations.
How about tracking wildlife in the Amazon, experience the stunning Machu Picchu with your kids, hike up the Sierra Negra volcano and snorkel with sea lions in the Galapagos. We are convinced that you and your family will never forget these magnificent islands and their inhabitants.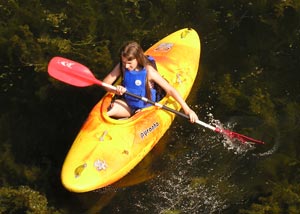 There is no place like Africa and Serengeti family safari in Tanzania is a great introduction to this magnificent continent.
See big game on the savannah for a lesson in wildlife the kids will never forget.
Visit "the Cradle of Mankind" at Olduvai Gorge, enjoy authentic cuisine in a traditional village and meet the handsome Maasai tribe people, you might even challenge them to jump higher than you!
Thailand is a great introduction to the mystical East. Beautiful pagodas and palaces, bustling markets, visit exotic hill tribe villages, ride elephants and swim in the sea.
Who would not like to take a stroll on the Great Wall of China with their children, visit the mighty Shaolin Temple with its fighting monks, encounter an army of Terracotta Warriors and spend a day in Disneyland in Hong Kong.
Cost Rica family travel trips offer rainforests, unique wildlife and outstanding natural beauty. Enjoy exploring the jungle and floating through canals, spotting wildlife on the way. Go whitewater rafting or search for dolphins at sunset. Costa Rica family travel truly takes you and your family off the beaten track.
How about going beyond the typical family vacation and do something different while giving something back. Gap Adventures offers exciting project in rural Ecuador. You will help at a local primary school and learn about sustainable agriculture. There will still be time to spot some exotic wildlife and swim in the river. This is a unique chance to experience different culture hands on.
These are just few examples of what Gap Adventures can offer you and your family. We recommend visiting the Gap Adventure

website and see what takes your fancy... or even better, capture your children's imagination.
Ps. do not forget to get comprehensive Family Vacation Insurance travel prior to going on your family adventure travel.
Next:
Check Out Family Adventure Trips »