City Passes
Can They Save You Money?
Yes, city passes can save you money. To find out if buying a pass will save you money or not, you must estimate how many city sights you will be visiting and how much public transportation you expect to use. In principal, the more you see and do, the more you will save.
What Is City Pass?
Most big or popular tourist cities offer some sort of sightseeing passes for tourists. Most passes include access to all the main sights and museums and many include free public transport within the city centre as well.
Two most popular European city passes are the London City Pass and Paris City Pass. Below is detailed explanation for those city passes, benefits and what is included in them. It should give you a good idea of what typical city pass consists of, in case you are planning to visit a different European city.
London City Passes
The London City Pass has been described as "all you can eat buffet" because once you have bought your pass you don't have to pay to get into any of the attractions covered by the pass... and the more sights you see, the more money you save.
The London City Pass offers free entry to over 55 top London attractions. These include many of London must see sights, like St. Paul's Cathedral, Tower of London, Westminster Abbey, Royal Albert Hall, Shakespeare's Globe Theatre, London Zoo, Kew Gardens, Kensington Palace and Windsor Castle.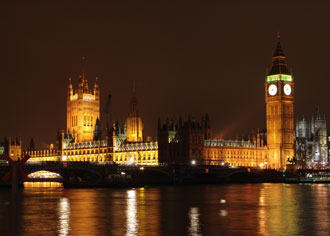 London pass is great when exploring London
It also includes many less famous but interesting sights like Hampton Court Palace, HMS Belfast, Southwark Cathedral, Royal Air Force Museum, Thames River Boat Cruise, The Monument, The Queen's Gallery, Tower Bridge Exhibition, Wellington Arch, Wembley Stadium Tours, Westminster Abbey, Wimbledon Tour Experience and many more.
As well as free entry, the London Pass allows you to skip the long and time consuming queues at some of the busiest tourist attractions. This benefit can be a real time saving bonus, especially if you have limited time to spend on sightseeing.
You will also get over 40 extra special offers and discounts at various restaurants and shops, including Harrods, John Lewis, The Medieval Banquet, Discount Theatre Tickets, Covent Garden Grill, Crest of London, the Beatles Store, The Orangery and many more.
Additional benefits include free 120+ page London guidebook and free public transport IF you buy London Pass with Travel (nb. the travel option is only available online).
Top London City Passes Tips
It is important to note that a 'day' is based on a calendar day, so should you first use your London Pass at 4pm on Monday... then Monday is counted as the day one of your pass usage
The London Pass is a "smart card" (like credit card with a computer chip inside). Your London Pass is valid for 12 months from the date of purchase but the card is activated the first time you use the card. It will then expire within the time frame you purchased but you can choose how many days you buy the pass for, i.e. for one, two, three or six days.
So how much sightseeing do you have to do to make savings from buying London City Pass? Adult pass allows you to visit up to £80 worth of attractions per day. This means you save more the longer you stay and the more places you visit.
If you purchase 1 day City Pass then you will start saving at the third attraction you visit. If you buy 2 day City Pass you will get your money back after visiting four top attractions in two days or five attractions in 3 days.
Visiting three attractions per day on a 3 day pass can save you over £80 per adult. Three attractions a day are achievable as the London City Pass saves you valuable time in queuing to buy tickets... as well as allowing you to skip the queues at some of the busiest tourist attractions.
Make sure you save money on your next visit to London, Buy Your London City Pass Today
.
Paris City Passes
The Paris City Pass works in similar way as the London Pass, i.e. it includes everything you will need for a great visit to this wonderful city whilst saving you both time and money.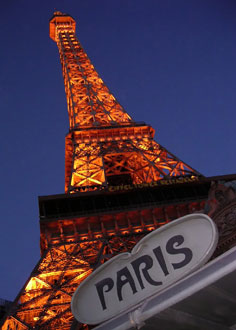 The Eiffel Tower can be
visited with a Paris pass
The benefits of the Paris City Pass include:
Paris Museum Pass gives free entry to over 55 of Paris' world famous museums and monuments, including the Louvre, Musée d'Orsay, Arc de Triomphe and many more
Paris Attractions Pass gives free entrance to some of Paris' best attractions including a Seine River Cruise, Musée Grévin, Tour Montparnasse and even a Wine Tasting experience
Paris Travelcard allows you unlimited travel on the Metro, buses and RER within central Paris
Paris Bus Tour gives you access to free Les Cars Rouge hop-on-hop-off bus tour of Paris (every Paris Pass comes with an unlimited use ticket valid for 2 consecutive days)
Exclusive Special Offers, from shopping offers at Galleries Lafayette to great deals at restaurants and even a special free gift of perfume at one of France's best perfumeries
Free 120+ page Guidebook, available in 3 languages, containing detailed information including maps and directions as well as great tips on how to make the most out of your trip
Skip the Queues saves you valuable time and allows you to make the most out of your sightseeing trip by skipping the long queues at Palace of Versailles, the Louvre, Centre Pompidou and other popular tourist attractions
Money Back Guarantee is an optional insurance extra offers comfort and the peace of mind knowing you will get a refund on any non-used passes if your travel plans change
You don't have to visit all of the 60+ attractions on the Paris Pass in order to save money. In fact, visit just few attractions per day and you will be saving money. Again the more you see and do... the more you can save.
Make sure you save money on your next visit to Paris, Buy Your Paris City Pass Today
.
Top Travel Tips Bottom Line
The bottom line is that city passes can definitely save you money... that is, if you are planning to actively enjoy the sights each city has on offer.